The condominium apartments in the south tower have the address of One Central Park, and those in the north tower - the Residences at the Mandarin Oriental. The Time Warner Center has 55 floors, but is being marketed as 77-floor building.
The condominiums start at $1.5 million and go up to $36 million for each of the two penthouses. One 12,500-square-foot penthouse on floors 76 and 77 has reportedly been sold to a London financier for $45 million.
One Central Park
Condominium apartments in the south tower
The Residences at the Mandarin Oriental
The average price per square foot of a Mandarin condo is $2,800, about quadruple the Manhattan average. There are 66 residences in all, which start at $3.6 million, and 60 percent have been sold. On the "low end," an 1,100-square-foot apartment went for a stunning $4.6 million.
Prices and floor plans
On all condominium sales in Manhattan - for One Central Park and Residences at Mandarin Oriental
Community
Discuss Condominium Residences on Wired New York Forum
See also
1 Central Park website
Pictures of One Central Park condominiums
The view from 76th floor penthouse at One Central Park, with Upper West Side and Hudson River.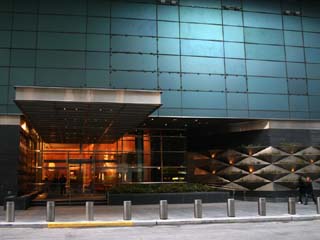 The entrance to the south tower of condominium apartments at Time Warner Center - One Central Park.
Check Coles Catalogue and Woolworths Catalogue.